One of the most common concerns people have when getting braces is the aesthetic impact it will have on their smile during treatment. Thankfully, Invisalign is an effective and often affordable alternative. 
Invisalign is a nearly invisible solution for straightening teeth that offers the same results as braces with the added convenience of being easily removed for eating and cleaning.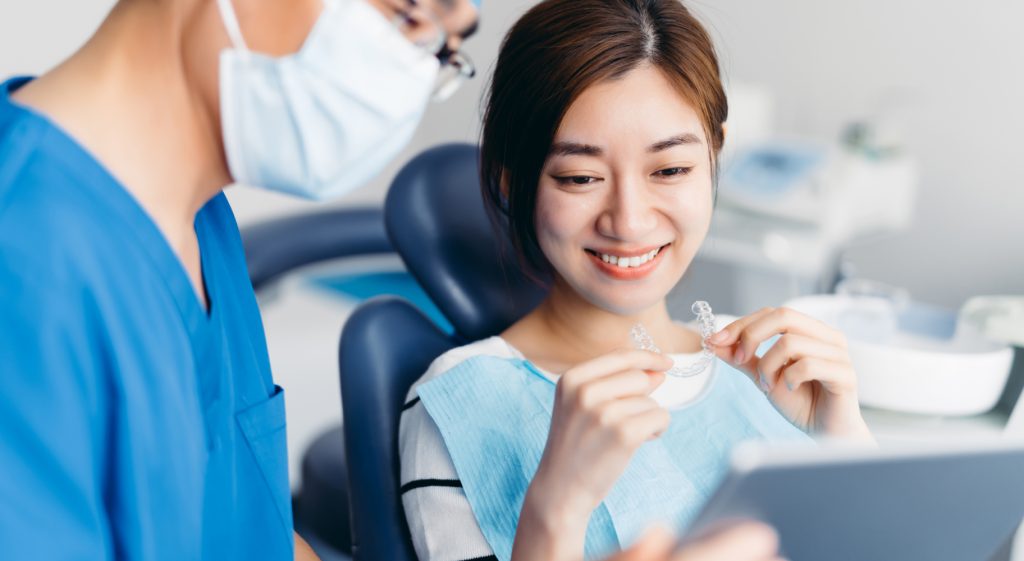 Issues Resolved by Invisalign Treatment
Invisalign corrects everything that braces do, including common problems like:
Overcrowding – When there isn't enough space in your mouth, your teeth may tend to force their way through, and as a result, overcrowding and misalignment occur. This can increase your chances of getting tooth decay and gum diseases.
Gaps between teeth – There are cases where the jaw has grown abnormally or when certain teeth are missing. This causes gaps between your teeth, which can affect the overall appearance of your smile.
Crossbite – This is a common problem that can occur when upper teeth are positioned in such a way that they bite into the lower teeth. Crossbite can lead to bone erosion and uneven tooth wear.
Overbite – Temporomandibular joint disorders and jaw pain are direct consequences of overbites, which is when the upper teeth completely cover or project the lower ones.
Underbite – This condition is the opposite of an overbite. In this case, the lower teeth project further or cover the upper teeth. The consequences are identical to overbites.
The Invisalign Treatment Process
The Invisalign consultation process begins with panoramic X-rays and impressions of your teeth and jaw. A treatment plan is developed based on your desired outcome, and a series of customized trays are fabricated. Trays need to be worn at all times except when eating, drinking or brushing your teeth. New trays will be delivered every few weeks so we can monitor your progress and achieve the best result.
"My first time visiting Cary Dental Associates but certainly won't be my last! Was looking for a new dentist and am so glad I found them! They explained everything to me in layman's terms and told me of an opening for a cleaning right after my initial visit was completed. Staff is uber friendly and very caring. You can't do any better than to have Drs. Brewer and Crause along with their team, in your dental corner!"