Going to the dentist shouldn't be a stressful experience. At Cary Dental, we promise a friendly, easygoing environment that will keep you looking forward to your next visit. For over 35 years, our experienced team has been committed to providing McHenry County exceptional dental care. From pediatric and adult preventive care to restorative and cosmetic procedures, we offer a comprehensive range of services to keep your smile healthy and beautiful. We want you to feel good about your dental health, and our highly skilled hygienists will help you maintain good oral hygiene habits so you can take control of your smile. We also work directly with your insurance to ensure we minimize the hassle and maximize your coverage. Schedule an appointment to experience the Cary Dental difference today.
The Highest Standard of Care
To maintain our high standard of care, we frequently send our staff to continuing education training and are members of several major dental associations. We attend lectures, meetings and conventions to stay on top of the latest dental technology and continue providing state-of-the-art dental care for our patients.
We also take cleanliness seriously to ensure your safety at all times. Our strict routine for sterilization prevents cross-contamination as recommended by the American Dental Association (ADA), the Center for Disease Control (CDC) and the Occupational Safety and Health Administration (OSHA).
Whatever your dental needs, our talented dentists and hygienists will work with you to create a comprehensive plan that will result in a happier, healthier smile. We look forward to helping you!
Our dedicated and motivated staff has one primary goal: your utmost comfort! We feel it's important that you understand the treatment you'll be receiving so that you can relax during your visit. Our staff is eager to answer your dental care questions, so please feel free to share your needs and concerns with us.
Cary Dental Associates is located at 412 Crystal St. in Cary, IL. Are you a new patient or interested in becoming one? We invite you to take a virtual tour of our office!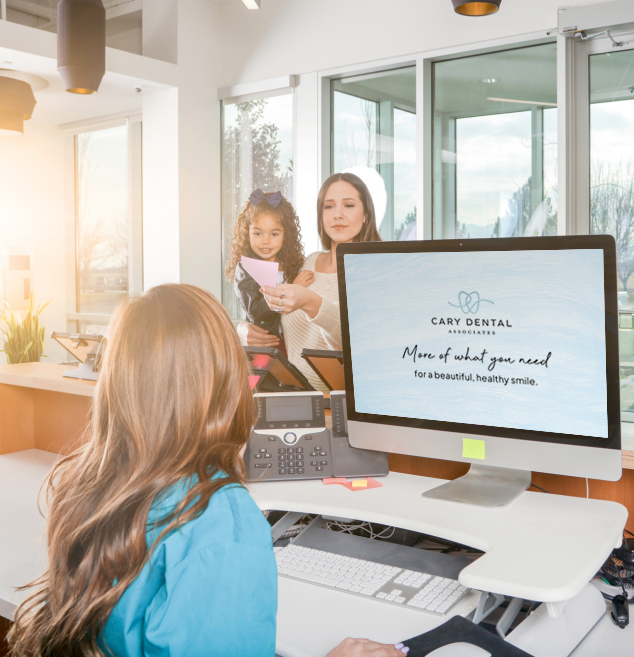 "I have had a fear of the dentist for as long as I can remember. I came to Cary Dental because I had a problem tooth and I have had a wonderful experience."