Are you tired of hiding your smile because of a broken or decayed tooth? Do you often wish you were more confident in your pearly whites? We can help you feel proud to flash your smile again with a dental crown!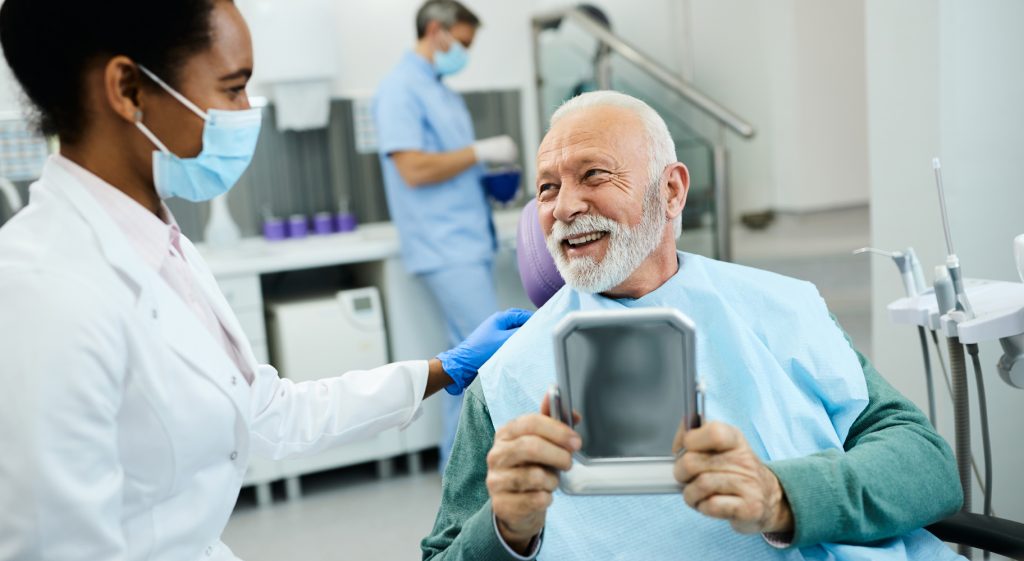 Dental crowns (also known as caps) cover the entire tooth surface and restore it to its original shape and size. Crowns are especially helpful for teeth that you can't restore through fillings or other restoration methods. There are many reasons why a patient may want a dental crown, including:
Fractured, cracked, decayed or broken teeth
Improved smile
Fractured or large fillings
Difficulty eating
Difficulty speaking clearly
Root canal
Crowns come in several different types of materials, but porcelain is the most popular. Porcelain crowns mimic the appearance of a natural tooth while providing you with both strength and endurance for a healthy, beautiful smile!
"Dr. Brewer gave me my smile back! Unfortunately, I had some dental work done a few years ago from a dentist in Iowa that left me in pain almost daily. Dr. Brewer took some x-rays and showed me the reason for my pain. I had an ill-fitting crown. A new properly fitted crown was put on and I am pain free and have a beautiful smile now."