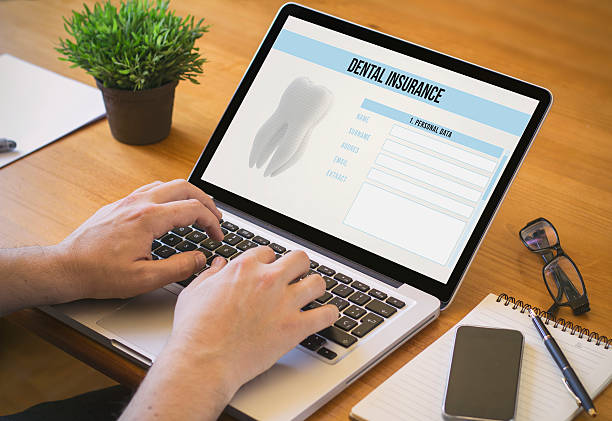 It is recommended that patients visit the dentist twice a year in order to maintain optimal dental health. This means that many Americans strive to be proactive in addressing their dental needs by visiting the dentist at least once every six months. This is why quality dental insurance is vital to so many people, because it helps prevent patients from paying out of pocket for high medical expenses and helps them get the care they need.
Continue reading to learn additional facts you may not know about dental coverage.
The Purpose of Dental Insurance
The purpose of dental insurance is to allow patients to receive preventative dental care and procedures for a lower cost, or no cost, by paying a small monthly fee in exchange for a particular level of coverage. Coverage varies depending on the plan an individual chooses, and how much they pay monthly to their insurance provider.
How Much is Dental Insurance and What Does it Cover
Insurance coverage comes with a set amount or "annual maximum," an annual "deductible," and occasionally "reimbursement levels." These are all affected by the cost of the plan you choose.
An annual maximum is the total amount your insurance will pay within one calendar year. A deductible is the amount a person pays out of pocket each year before their dental coverage kicks in. Your insurance provider will cover a percentage of the cost of certain treatments after that, and you will only pay a small portion out of pocket (copay). The more you pay for a plan, the higher your annual plan maximum will be and the less you will need to pay in deductibles and copays.
It should be noted that, on occasion, depending on the plan, some diagnostic or preventative dental services may not be deducted from the annual maximum. This is specific to plans and insurance companies.
Reimbursement levels represent how much you will be reimbursed after paying for a dental treatment or procedure. Reimbursement insurance plans are typically funded by an individual's employer. You can still have out of pocket expenses with reimbursement plans.
Dental Insurance Facts
Coverage for Routine Dental Services – Standard dental care such as exams and teeth cleanings are more likely to be covered, or almost entirely covered, by insurance than more expensive and/or cosmetic procedures such as repairing chipped teeth. This is because dental insurance is ideally meant for preventative dental care.
Workplace Policies Often Cover Orthodontics – Braces and other orthodontic treatments are not typically covered by standard dental insurance plans; however, often a workplace plan will pay a certain amount towards the cost of braces as part of their dental benefits package.
Insurance Providers Offer Different Plans and Prices – Different insurance companies offer different coverage options and charge different prices for those plans. It is wise to compare insurance options before deciding on one, just as you would compare dentists and how much they charge for treatments.
Dental Plans Have Waiting Periods – If you apply for dental coverage, there will usually be a waiting period before it takes effect. The waiting period for preventive care will be much shorter in comparison to the wait for restorative or cosmetic dental care.
Coverage Does Not Roll Over – Any unused annual benefits must be used by the end of each calendar year.
Dental Insurance Coordination of Benefits Rules
According to the ADA, Coordination of Benefits is when "a patient is entitled to benefits from more than one dental plan," which means that the benefits will need to be coordinated in order to prevent over-insurance or duplication of insurance benefits.
Contact Cary Dental Associates Today
Dental insurance is an important investment that helps individuals maintain optimal dental health. At Cary Dental Associates, we encourage patients who have questions about dental insurance to contact our office.