Dentures are a popular and effective method for replacing missing teeth. They can be used to restore both functionality and the beauty of your natural smile.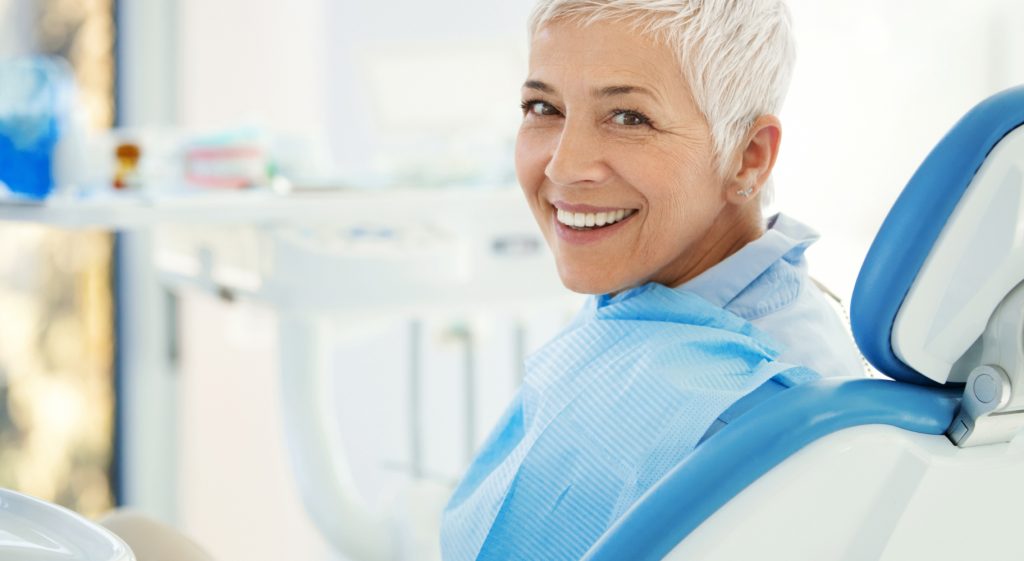 Dentures are natural-looking, removable dental appliances used to replace missing teeth and the surrounding tissue. They help improve the appearance of your smile, reduce discomfort caused by missing teeth and alleviate any problems related to chewing and speaking properly.
Different Types of Dentures
Whether you have lost teeth due to tooth decay or injury, our team offers many different types of dentures to suit every patient's needs.
Complete Dentures: Conventional vs. Immediate
Full dentures, or complete dentures, come in two varieties—conventional and immediate:
Conventional – Conventional dentures are meant to be worn regularly after teeth have been removed and the gum tissue has already healed completely.
Immediate – Immediate dentures are designed to act as temporary placeholders after tooth extraction but before the surrounding gum tissue has had a chance to heal.
Partial dentures are designed to replace a select portion of missing teeth rather than the entirety of a patient's smile like full dentures. Partial dentures can be customized to replace teeth anywhere in the mouth and are typically secured in place by a metal framework that attaches to your natural teeth.
Also known as implant-supported dentures or teeth-in-a-day, permanent dentures are attached to dental implants and can only be removed by your dentist. This type of prosthesis offers the highest level of stability, comfort and aesthetics. While dental implants are also a reliable tooth replacement option, permanent dentures may be preferred if you have multiple missing teeth depending on your dental history and oral health status.
How do you get new dentures?
Dentures can restore beauty to your smile, but replacing missing teeth is about more than just aesthetics. In an effort to promote healthy smile and function, Dr. Brewer or Dr. Crause will perform a thorough examination to assess your dental health before creating molds of your teeth. We will then send these molds to lab professionals, who will design dentures that are custom fit to your mouth's structure. Once we receive the completed dentures, we will apply them right in our office!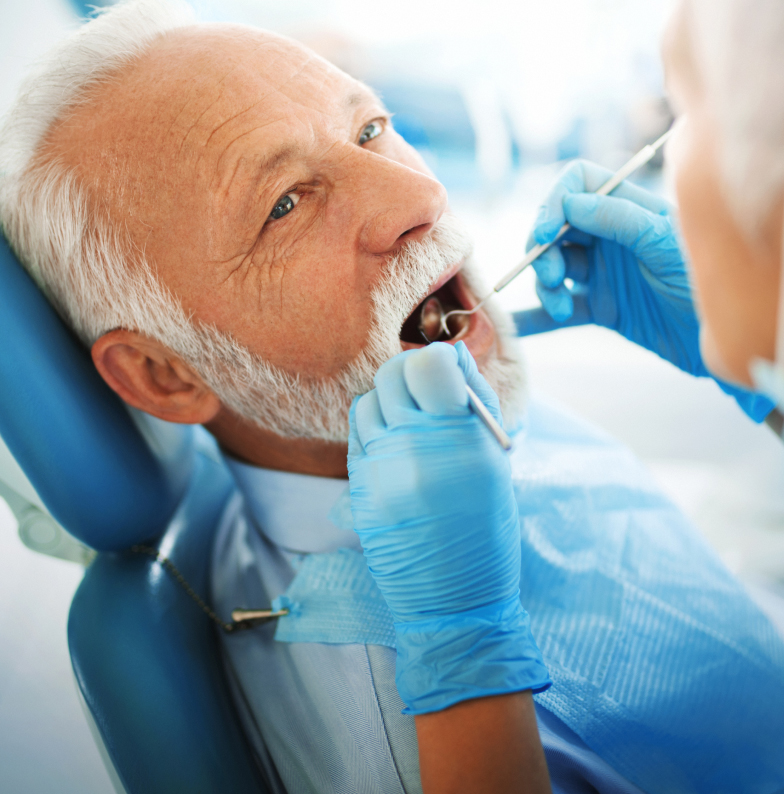 Taking Care of Your Dentures
For permanent dentures, maintenance is very minimal. They require the same care you provide the rest of your teeth, including brushing twice a day and regular dental check-ups. However, removable dentures require a little more care and maintenance.
Our team ensures you know exactly how to properly remove and refit your dentures every time you take them out. We will also guide you through the cleaning process and advise you on which products are best to use on your dentures, from cleaning solutions to denture adhesive.
Here are some great tips for taking care of your dentures:
Dentures need to be kept in a designated container and submerged in water to preserve flexibility.
Dentures should be cleaned every day with a gentle, denture-safe cleanser.
Visit Dr. Brewer or Dr. Crause for regular exams so they can check for any needed adjustments and assess the health of your gums and remaining teeth.
Wear your dentures continuously during the day for a few weeks after receiving them to get used to how they feel in your mouth.
When do I need to replace my dentures?
Denture replacement is not frequently required, since traditional dentures typically last 7-10 years. If you are concerned your dentures are not fitting properly, have become damaged or you have lost your dentures, give us a call and we can help you at your next appointment!
"This place is awesome! Wonderful staff all around, a bright modern office, and a very comfortable experience!"