Do you have worn, discolored, broken or chipped teeth? Porcelain veneers are a great solution for improving these types of cosmetic problems and many more.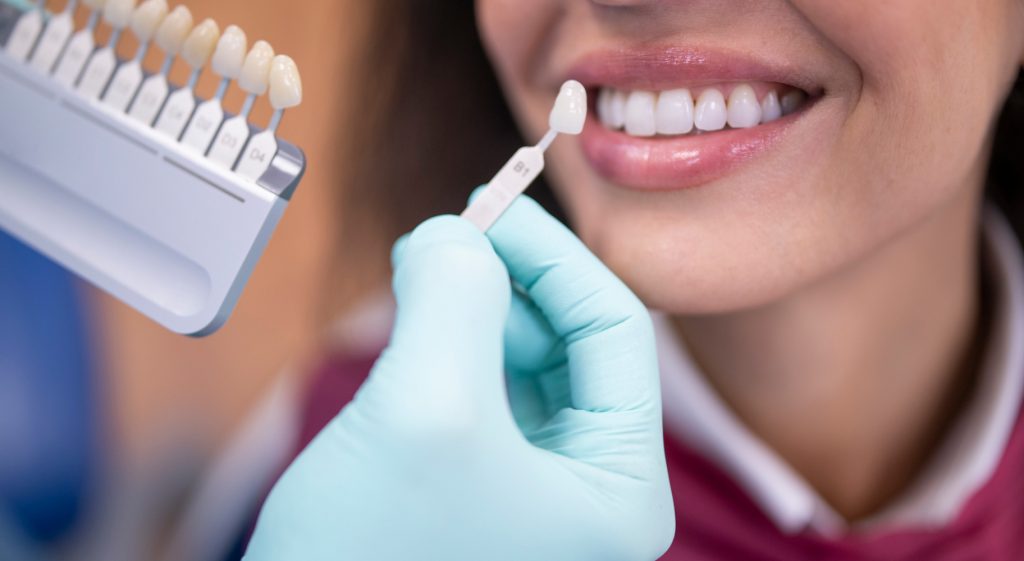 What are porcelain veneers?
Porcelain veneers are thin laminates that chemically bond to the front surface of your teeth, improving their shape, length, size and color. Porcelain closely mimics the appearance of natural teeth, and veneers are typically placed on the front six teeth.
Benefits of Porcelain Veneers
Due to the reflective properties of porcelain veneers, they can be made as thin as 1 mm. This allows for minimal tooth preparation to achieve that shiny white smile you have been looking for!
"This team is incredibly professional and friendly. They make you feel at home and make sure that your comfort is top priority. Definitely recommend going to them."