In recent years, laser dentistry has become more popular than many traditional methods, in part because laser treatments are often more precise, faster and less painful. With the help of special, FDA-approved dental lasers, our team can perform a variety of treatments, including soft tissue reshaping.
Some other benefits of laser dentistry include:
Reduced need for anesthesia
Fewer stitches or sutures
Lower risk of bacterial infections
Faster healing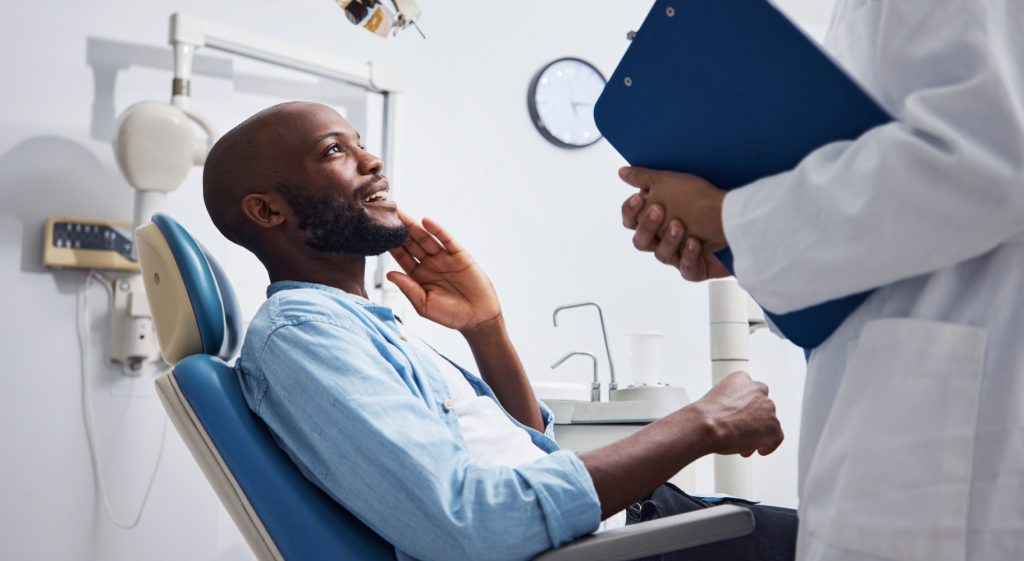 What are dental lasers used for?
Laser dentistry is extremely flexible, and lasers can be used in a growing number of dental treatments, including:
Frenectomy – Clipping the frenulum under the tongue (also known as a tongue-tie procedure)
Biopsy – Collecting a sample of soft tissue suspected of being cancerous
Reshaping soft tissue – Removing gum tissue to reduce the appearance of a "gummy smile" or to make denture use more comfortable
Tumor removal – Safely removing tumors with less damage to surrounding tissue
"Thank you so much! Dr. Brewer was so professional, the office atmosphere and staff are incredible. Had an after hours issue, called the emergency line, within 3 minutes Dr. Brewer had taken time out of her evening and away from her family to help address my concerns and saw me in the morning for repairs."